Duration
01/01/2020 - 31/12/2022
MIMOSA is a strategic project funded under Interreg V-A Italy Croatia CBC Programme (Budget: 7.140,000), meaning it tackles thematic objectives of strategic importance for the cross border area. It aims at improving the offer of multimodal sustainable passenger transport solutions and services, by promoting a new cross-border approach for passenger mobility. The strategic relevance of these topics has been further confirmed by the fact that MIMOSA has been labelled as a EUSAIR project and will contribute to the entire Adriatic-Ionian Region through its achievements.
MIMOSA is focused on making mobility of passengers more accessible, low-carbon-based and sustainable; on solving common problems of a predominant road traffic and of a low level of connectivity between Italy and Croatia, by providing citizens and tourists with a wider offer of mobility sustainable options, based on a shared knowledge on transport demand and passenger's habits and needs.
The MIMOSA partners are committed to providing an up-to-date knowledge of the demand for transport services at local, regional and cross-border level, aiming at shifting passengers from cars to sustainable transport solutions. Numerous pilot actions will be developed such as smart card development, IT multimodal solutions, integration of mobility systems, mobile application development, infrastructure equipment, upgrading info-mobility systems. The project also intends to raise awareness among citizens and tourists on intermodal solutions and to change their behaviour by involving them in campaigns, analysis, testing and providing experiences.
Consortium

Lead Partner: Central European Initative Executive Secretariat - IT

Project Partners:

PP1 Autonomous region of Friuli Venezia Giulia - IT

PP2 CA'FOSCARI University of Venice - IT

PP3 Institute for Transport and Logistics Foundation 

PP4 Central Adriatic Ports Authoritiy - 

PP5 Abruzzo Region - IT

PP6 Apulia Region - IT

PP7 Ministry of Regional Development and EU Funds – Department for Island (Croatia) - HR

PP8 Regional Development Agency of Primorje Gorski Kotar County -HR

PP9 Istrian Development Agency - HR

PP10 University of Rijeka, Faculty of Maritime Studies - HR

PP11 Dubrovnik-Neretva Region - HR

PP12 HŽ Passenger Transport LTD - HR

PP13 Split Port Authority - HR

PP14 Rovinj Port Authority - HR

PP15 Public Institution Development Agency of Lika –Senj County - HR

PP16 County Port Authority Zadar - HR

PP17 Sibenik Port Authority - HR

 

Associated Partners

Emilia Romagna Region - IT

Fisheries Local Action Group Consortium Company with Limited Liability

 
Contacts
Cooperation with Autonomous Region Friuli Venezia Giulia (ARFVG)
MR. Paolo Dileno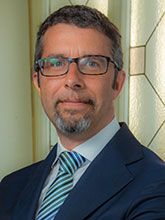 Project Manager