Statement by CEI Secretary General, Roberto Antonione
I am honoured by the confidence Member States have placed in me, entrusting me with the position of Secretary General of the Central European Initiative (CEI), the oldest and the largest regional intergovernmental organisation in Europe. The CEI can rely on strong political support from its Member States, as confirmed on the occasion of the CEI Summit of the Heads of Government held in Zagreb on 4 December 2018.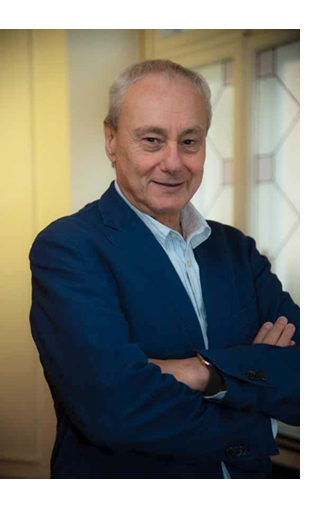 In 2019 the CEI celebrated its 30th anniversary and I am even more proud to be able to say that it continues to pursue its mission of promoting European integration and sustainable development, reinventing itself in the course of the 3 decades of its existence. It has reconfirmed its role as a recognised promoter of EU - non-EU-country partnership and regional cooperation on topics requesting joint engagement between and among various countries. It has also evolved into a highly professional practice, demonstrated by its distinctive working methodology.
Indeed, while acting as an intergovernmental platform for high-level consultations on political issues, helping maintain cooperative relations among its countries, the CEI has a strong record of achievements through its project-oriented approach. This combination of multilateral diplomacy and project management has enabled the promotion of numerous high-quality, result-oriented activities through its various funds and instruments of cooperation, such as the multilateral Cooperation Fund, the CEI Fund at the EBRD financed by Italy, the CEI Know-how Exchange Programme and several prizes. Through its participation in EU-funded projects, it also attracts additional resources.
These activities aim at fostering cohesion and integration between and among the CEI's EU and non-EU countries, transferring experience and best practices, capacity building and cross-border cooperation.
I am fully aware of the challenges the CEI is facing and the limitations surrounding the Secretary General. That is why I will do my utmost to work as a mediator and a bridge-builder to help find strategic solutions to meet the purposes and principles of the CEI Mission.
I have faith in the CEI and its Member States, which are the core drivers of this initiative and believe in what it stands for.
During my mandate, we will focus on:
promoting further efforts to support those countries of the CEI constituency targeted by the Eastern Partnership (EaP) to bring them closer to the EU;

promoting further European integration of the non-EU countries of the constituency from the Western Balkans;

promoting cross-border and transnational activities fostering practical cooperation driven by the CEI Plan of Action 2018-2020 through all mechanisms for cooperation, from both political and projects point of view;

refining the CEI's ability in designing and implementing EU-funded projects to contribute to the enlargement process and raise a capacity building in countries, which have resources but cannot use them.
Finally, I wish to highlight that any shift in the CEI's political scenario will likely make the CEI's activities even more wide-ranging and varied, based locally and further afield, and will be tailored for all kinds of realities.