The Office for the CEI Fund at the European Bank for Reconstruction and Development (EBRD) was established by Italy with the purpose of carrying out activities of pre-investment capacity building for the identification, promotion and appraisal of projects in the CEI region, as well as activities related to project implementation.
The overall mission of the Office (operating both in Trieste and London) is to manage this Fund, established in 1992 as an operational link between the CEI and the EBRD, based on their complementary objectives and functions. 
The Fund was created "to assist the Bank's countries of operation in central and eastern Europe in their economic and social transformation process." Since its inception, Italy has allocated 47.5 million EUR.
The Fund is currently supporting two programmes:
Contacts
Economic Growth
MS. Elisabetta Dovier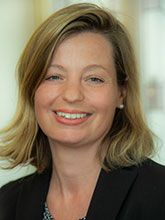 Programme Manager (CEI Fund at the EBRD)