The CEI Cooperation Activities are projects of small scale and limited duration, which mainly take the form of seminars, workshops, short training courses or other kinds of meetings. They are financed out of the CEI Cooperation Fund to which all Member States contribute, through annual calls for proposals.
The CEI Cooperation Activities are organised by institutions of CEI Member States to implement the priorities set by the CEI Plan of Action 2018-2020.
Call 2019
The Call for Proposals was officially closed on 24 July.
The list of applications proceeding to evaluation is now available.
CEI Contributions will be awarded in autumn.
For more information: applications.coopfund@cei.int
Contacts
CEI Cooperation Fund
Ms. Paola Plancher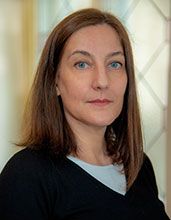 Senior Executive Officer