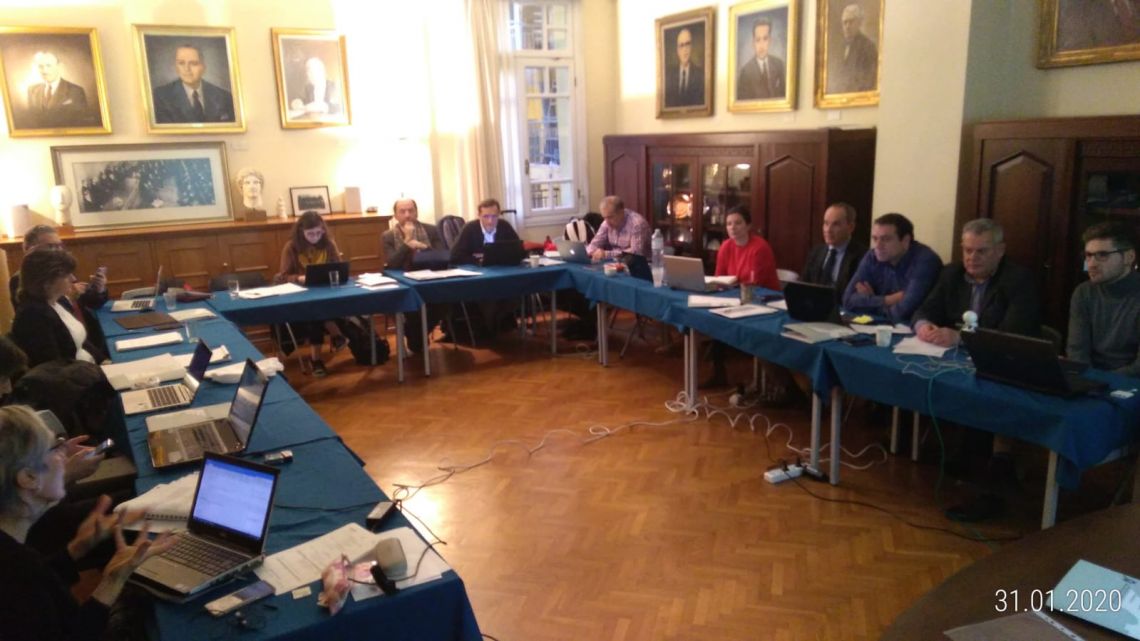 The intense 6-month implementation period of creative innovation within the 48 SMEs awarded with a 4helix+ innovation voucher has recently been concluded. The review of the achieved results was presented at the 5th 4helix+ Steering Committee Meeting held in Thessaloniki, Greece on 30-31 January. 
---
The meeting gathered the Project Partners who evaluated the progress and results of the activities implemented over the past 6 months and set up the framework for the project activities to follow in the next final project phase.  
In particular, a thorough overview of the project pilot activities implemented in each pilot region was presented by LICs, i.e. Local Innovation Committee members of each Project Partner. They briefly presented the innovation work carried out locally by each blue growth SME awarded with a 4helix+ innovation voucher, highlighting related results in terms of achieved creative innovation.
The upcoming, final phase will focus on transferring the whole 4helix+ innovation voucher scheme experience, through a series of regional, national and macroregional Road Shows, a virtual Transferring Corner on the 4helix+ Cyber Space, and a Final Event in Seville.
The purpose of Road Shows is to present to broader audiences - also within other blue growth related events taking place in each pilot region - the 4helix+ successful transnational showcases, and to transfer the multimedia tools offered by the 4helix+ Cyber Space.

In the framework of the 4helix+ Cyber Space Transferring Corner, a few webinars are envisaged, one on functionalities of the Transferring Corner itself, and a more thematic one on opportunities for Blue Growth.
The MED JS Project Officer, Maria Groueva, also attended a part of the meeting via Skype. She showed particular interest in transnational dimension of the cross-fertilisation experience held between a part of the 4helix+ Knowledge Providers (i.e. creative innovation experts) on one hand and SMEs on the other.
She commended the work done, inter alia the way the awarded SMEs have been presented through the 4helix+ voucher posters.
More info: radovanovic@cei.int