4helix+ is funded under the Interreg MED Programme. It aims at stimulating, coaching and funding creative innovation within the blue economy in the Mediterranean (MED) area, by improving the gap between the 8 Mediterranean regional maritime clusters and within their four helixes, through an open source, knowledge-sharing, and community-based approach.
The project will award innovation vouchers of 480.000 EUR to 48 selected blue MED MSMEs and Start-Ups for implementing their own creative innovation project under the expert guidance of Knowledge Providers (i.e. Cultural and Creative Industries and 'new innovation agents') accredited through 4helix+. A cyberspace, boot camps, transnational brokerage event, and regional info days will be organised within the project for matching between companies and innovation experts. 
With its transnational partnership network and objectives, 4helix+ contributes to relevant EU macro-regional strategies and innovation policies.
The CEI - Executive Secretariat is leading the project's communication activities (WP Communication).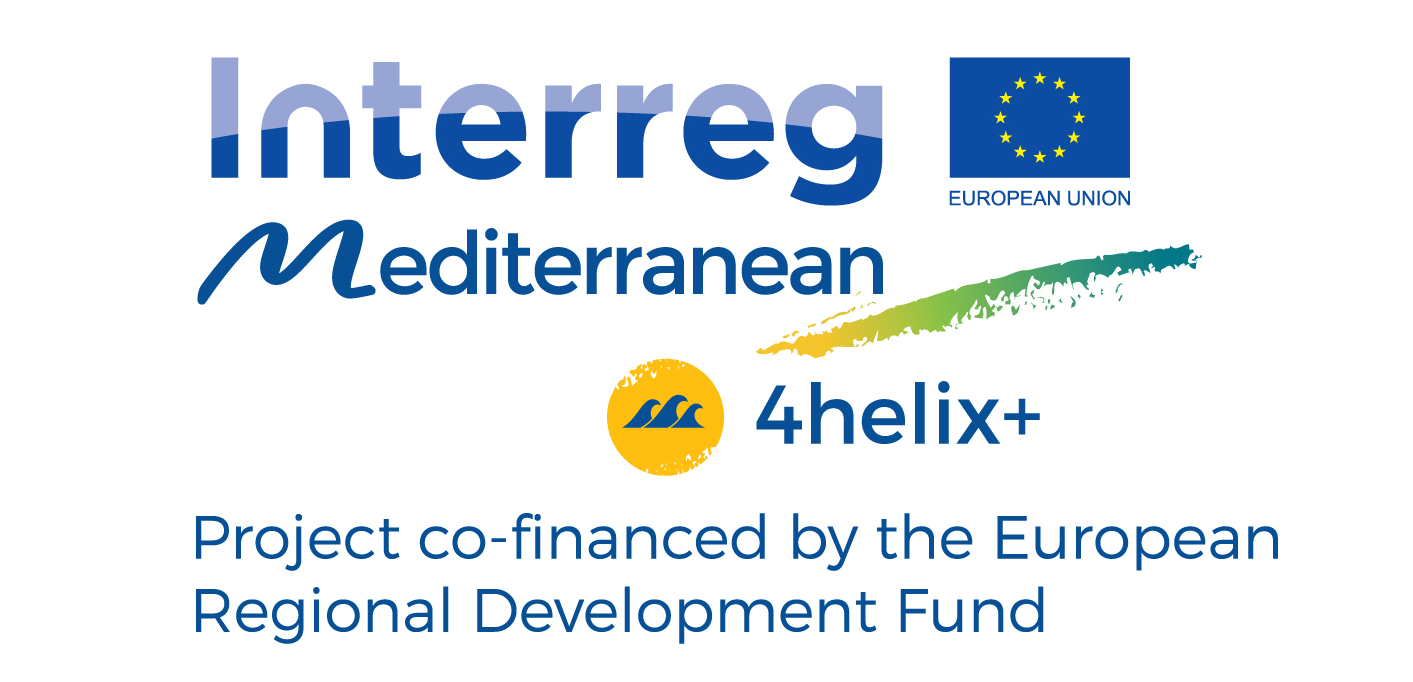 NEWS
Our Partners
Lead Partner
SVIM - Sviluppo Marche S.P.A. (Italy)
Partners
University of Camerino (Italy)
Central European Initiative (Italy)
Thessaloniki Chamber of Commerce and Industry (Greece)
Croatian Chamber of Economy (Croatia)
Official Chamber of Commerce, Industry and Shipping of Seville (Spain)
XXI Dinamic Network (Portugal)
Albanian Development Fund (Albania)
Barcelona Official Chamber of Commerce, Industry, Services and Navigation (Spain)
Chamber of Commerce and Industry Marseille Provence (France)