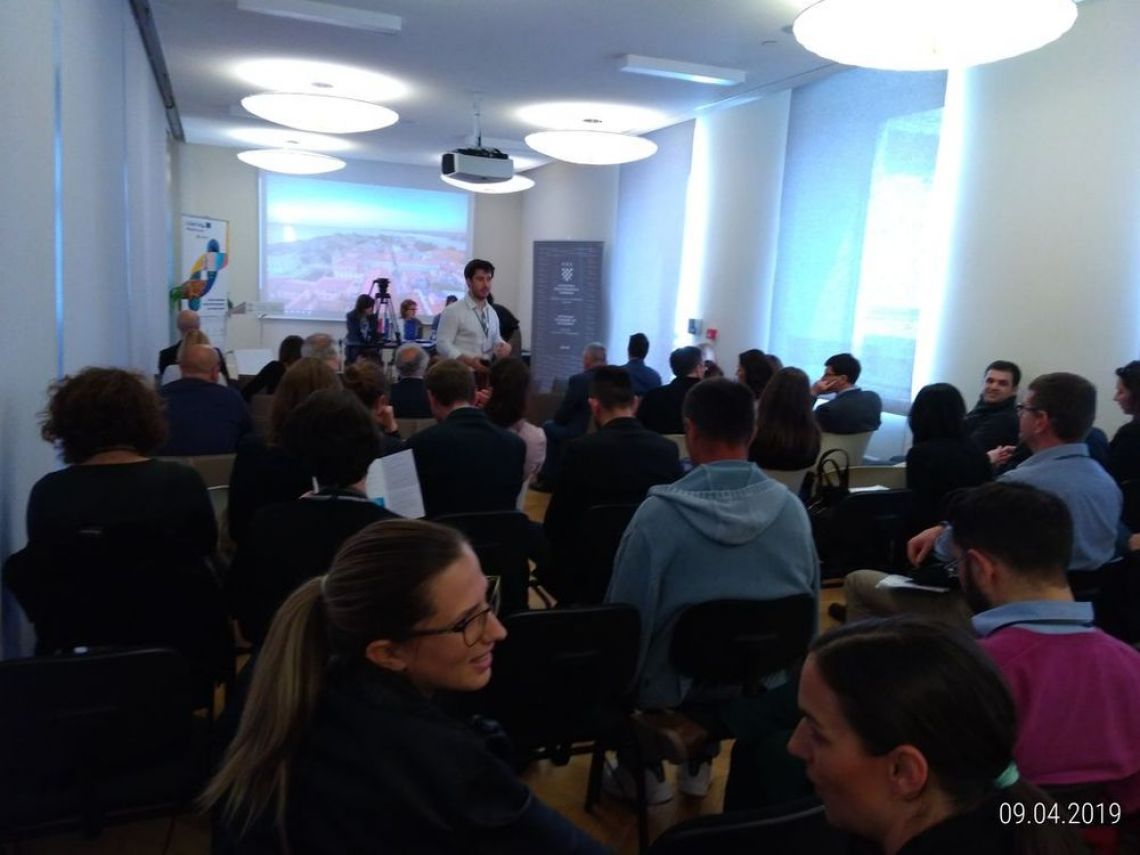 On 9-10 April, in the framework of the 4helix+ project, the CEI-Executive Secretariat  - in its capacity as project partner dealing with communication - took part in the Final Blue BootCamp and Transnational Brokerage Event in Zadar (Croatia), organised by the Croatian Chamber of Commerce (project partner).
The bootcamp on 9 April - gathering Knowledge Providers from Croatia as well as from France, Greece, Italy, Spain and Portugal (RD&I bodies and skilled enterprises with expertise in the fields of Cultural and Creative Industries or being 'Non Institutional New Innovation Agents' such as fab-labs, makers, co-working spaces, living labs etc.) and 8 local SMEs from blue sectors  - aimed at providing an effective matching between the two parties.
The following day, during the transnational brokerage event, the participating SMEs/Start-ups were facilitated - through B2B meetings organised among the potential matches between the two categories - in finding suitable Knowledge Providers to cooperate in solving small innovation problems and possibly drafting innovative projects for the 4helix+ Call for Expression of Interest for Innovation Vouchers. The 4helix+ Cyber Space was also presented illustrating this highly effective online matchmaking tool of the project.
These events were complemented by the 3rd 4helix+ Steering Committee Meeting, on 10 April, where the Project Consortium, in view of the upcoming deadline for applications for 4helix+ innovation vouchers, discussed the terms for the selection of applicant SMEs/Start-Ups. 
The project is now approaching its crucial stage: awarding the innovation vouchers and then monitoring the selected SMEs as they embark on actually implementing their respective innovation projects developed under the expert guidance of a chosen Knowledge Provider.
For more info: radovanovic@cei.int