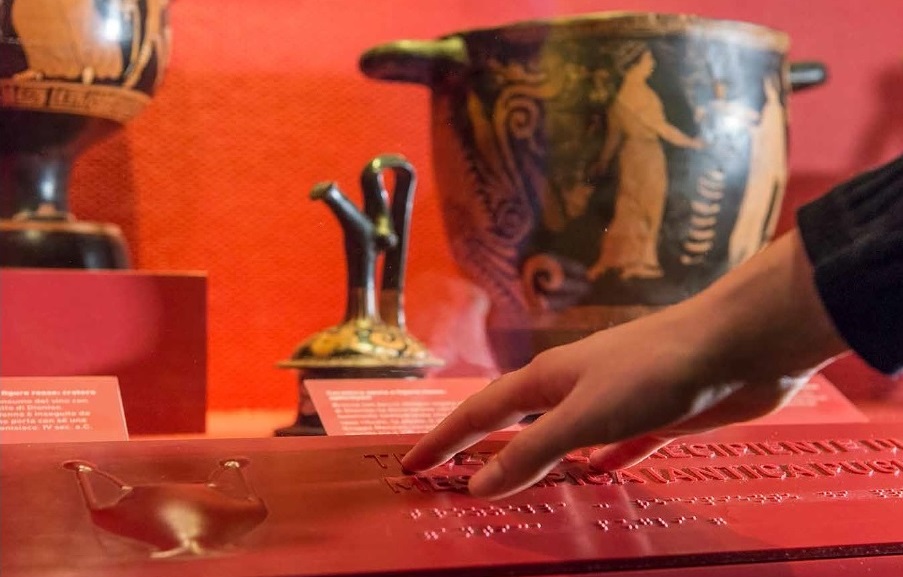 Duration
01/07/2016 - 30/06/2019
COME-IN is co-financed by the Interreg CENTRAL EUROPE Programme. It aims at enhancing cultural heritage in Central Europe (CE) and at increasing the capacities of small and medium-sized museums by making them accessible to ALL visitors with different kinds of disabilities.
The Central European Initiative – Executive Secretariat is coordinating a multifaceted network of 14 museums, disability associations, academic representatives, training institutions and policy makers from CE, who will define transnational high-level standards and ensure know-how transfer to guarantee accessibility to museums. Specific guidelines will be developed to help organise accessible collections as well as inclusive multi-sensorial exhibitions. A training handbook for museum operators will also be made available.
An innovative promotional tool - the COME-IN! label - will be elaborated to award museums complying with the established accessibility standards. The label will be promoted at local, national and transnational level to ensure its sustainability and transferability.
Project outputs

The COME-IN! Label:  elaborated to award museums complying with the established accessibility standards, it promotes accessibility and inclusion aiming at a museum experience for all. It is based on the COME-IN! Guidelines, including the United Nation-Convention on the Rights of People with Disabilities and European laws. It aims at being a worldwide label for museums engaged in accessibility, promoting democracy, non-discrimination and equal opportunities, as well as accessible culture and equal cultural rights for all interested people. It also promotes new ways of thinking and accessing culture through multi-sensory experiences and innovative approaches.

Furthermore, it aims at raising awareness of various dimensions of the added value of inclusion as well as giving promising and reliable information for visitors with disabilities.

Read more and apply for the Label NOW!