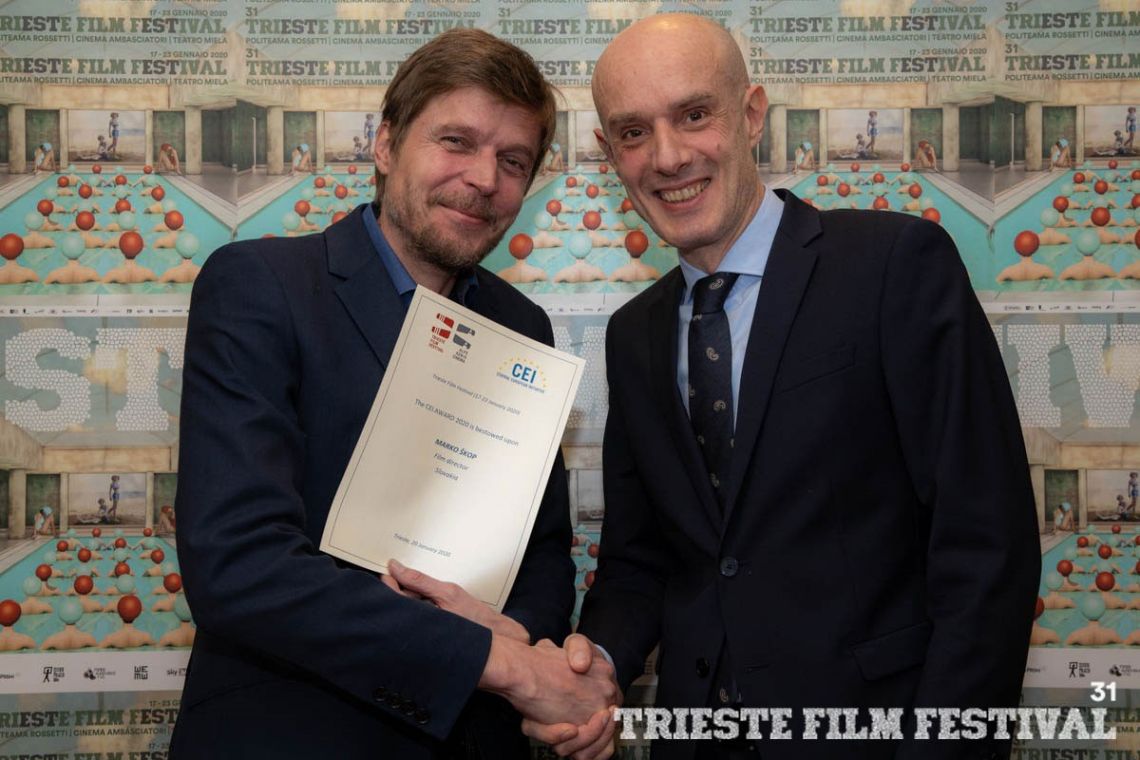 The CEI Award 2020 at the Trieste Film Festival goes to Marko Škop from Slovakia for his film Let there be light/Nech je svetlo. It was presented by Zoran Jovanovic, CEI Deputy Secretary General, on the occasion of the awarding ceremony in Trieste on 20 January.
As stated by the jury, Škop was chosen for his meticulous and critic attention towards society, for his ability to warn us against the powers of extremism, for his attention towards young people's education, seeing education and culture as the only answer to intolerance and racism.
The selected film represents an intense state-of-the-nation drama, which highlights xenophobia in a small Slovak village and looks at the roots of a social crisis and real-life difficulties by focusing on a family with day-to-day issues; in particular, at the difficult relationship between father and son as, in this case of a father, Milan, who must overcome his own failings before he can protect his older son. Milan has three children and is a bricklayer in Germany to support his family in Slovakia. He comes home for Christmas and learns that his son may be involved in a case of violence that has shocked the community in which they live. Let there be light/Nech je svetlo was presented at the last Festival of Karlovy Vary – where Milan Ondrík was awarded Best Actor - and is the Oscar nominee for Slovakia.
Marko Škop, born in 1974, in Prešov, Slovakia received degrees in journalism at the Comenius University in Bratislava in 1996 and in film directing at the Academy of Performing Arts in Bratislava in 2001. He gained his PhD in Mass Media from the Faculty of Philosophy at Comenius University in Bratislava in 2005.
---
The CEI, through its Cooperation Fund, is one of the sponsors of the Trieste Film Festival, the most important Italian appointment with Central and Eastern European cinema. The CEI, in particular, supports the Midpoint Feature Launch @ Eastweek, organised through a cooperation between the Trieste Film Festival and Midpoint, the international script and project development programme for emerging film professionals, based in Prague. Another CEI-supported event is the co-production forum When East Meets West bringing together film professionals from all over Europe.
More Info: www.triestefilmfestival.it/en/; http://www.wemw.it/; fabro@cei.int