The presentation of the third edition of the Barcolana Sea Summit, themed "Together for the Mediterranean Sea," was held at the CEI Headquarters on 18 September.
The three-day event (4-6 October) is set to address the pressing issues faced by the Mediterranean Sea, including the increasingly evident impacts of climate change. Recent events such as floods in Italy and Slovenia, thunderstorms, hailstorms, and summer wildfires emphasise the urgency of transforming the region from a climate-risk zone to a resilient area. This implies the need for transnational agreements and actions within the Mediterranean "bioregion," fostering a new generation of environmentally-conscious specialists and technicians, and focusing on territory control, cutting-edge technology, hydrogen, and dredging.
CEI Secretary General Roberto Antonione, who opened the gathering, while underlining the CEI's commitment to fostering the international focus of the event since its inception three years ago, underlined the necessity of international cooperation and regional strategies for safeguarding the Adriatic Sea and Mediterranean region. And while stressing the importance of dialogue and collaborative efforts to effectively govern and protect these vital water bodies, he announced that during the Sea Summit, the CEI would organise a round-table discussion dedicated to the theme "From the Barcelona Convention to an operational strategy for the safeguard of the Adriatic Sea", shedding light on a CEI-led project NAMIRS which specifically focused on the management of maritime emergencies and environmental risk reduction in the North Adriatic Sea.

Mitja Gialuz, President of the Barcola and Grignano Sailing Company  (Società Velica di Barcola e Grignano), underlined the need for bold international policies, scientific progress, public awareness, and a prepared leadership class to save the Mediterranean. He specifically informed that keynote speaker Jeremy Rifkin, a leading economic and social theorist, would address the management of the Mediterranean as a "bioregion" and advocate for global cooperation to combat climate change and ecosystem destruction; he added that over 40 speakers, including influential figures from various sectors, would engage with local decision-makers, discussing the present and future energy and environmental landscape.
The Barcolana Sea Summit will conclude with the Marine Blue Awards ceremony and an exhibit showcasing the efforts of Italy's Forest Carabinieri in preserving the nation's biodiversity.
Programme available soon.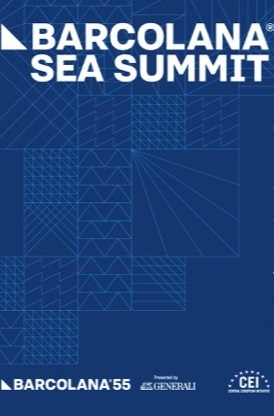 ---
For more info: marconato@cei.int