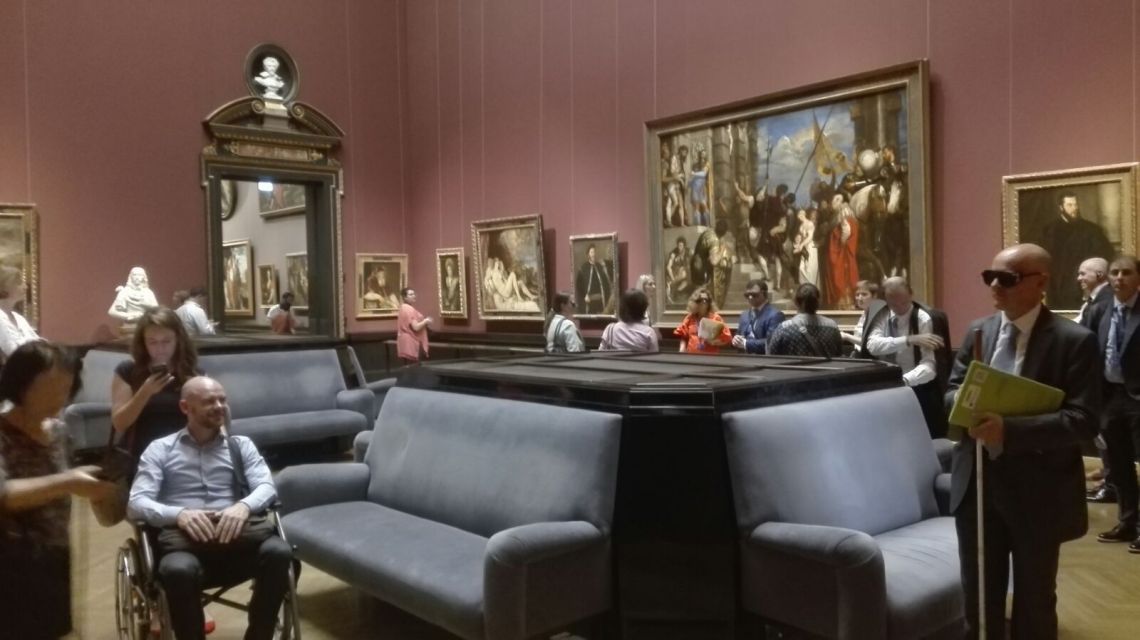 The CEI Secretariat, in its capacity as lead partner of the EU-funded project COME-IN! (Cooperating for open access to museums towards a wider inclusion), had the opportunity to present the project to the representatives of the Ministries of Finance from EU Member States. The event was held with the Joint Secretariat of the Interreg Central Europe Programme at the Kunshistorisches Museum (KHM) in Vienna, on 6 September.
The objectives and achievements of COME-IN! were introduced with special emphasis on the valuable impact that small investments could have on accessibility of small and medium size museums. The testimonies of other partners of the project showed how the COME-IN! Guidelines and the training handbook for museum operators had been successful and would be transferrable to other cities, countries and regions.
As the curator of the Archaeological Museum of Istria, Đeni Gobić-Bravar, said "the biggest barrier to accessibility is not the investment but is in our head".
The presentation was followed by a guided tour of the museum, where the conference participants could experience the museum as visitors in a wheelchair or with visual impairments.
The COME-IN! Consortium will be now elaborating a label to be awarded to museums and cultural sites that will apply the COME-IN! standards, as defined in the Guidelines. The label will be promoted at a transnational level to ensure the transferability also to other museums in the region and beyond.
For more information, please visit the COME-IN! website page here.
The project COME-IN! (Cooperating for Open access to Museums – towards a widEr INclusion) is funded under the Interreg CENTRAL EUROPE Programme and aims at enhancing the CE cultural heritage, increasing the capacities of small and medium-sized museums, by making them accessible to a wider public of people with different kinds of disabilities. The Central European Initiative – Executive Secretariat, in its capacity as Lead Partner, coordinates a multifaceted network of 14 Museums, disability associations, academic representatives, training institutions and policy-makers from the Central Europe area.