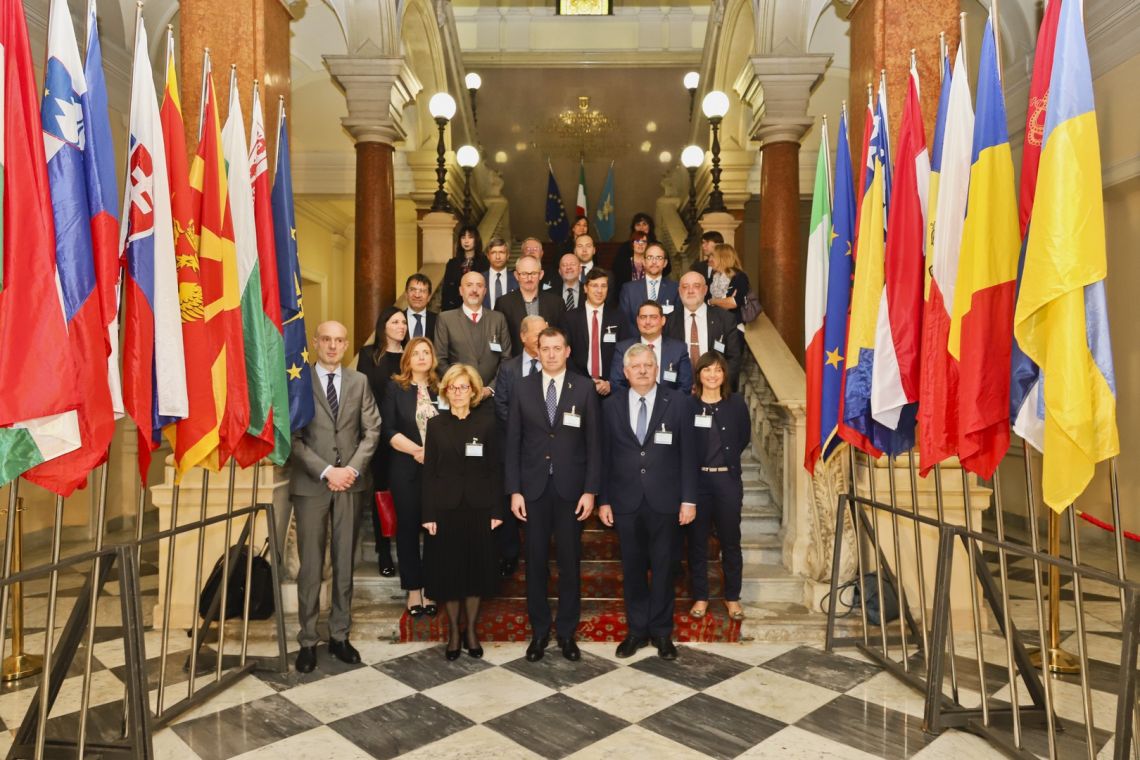 In the framework of the Italian CEI Presidency, the Meeting of the Parliamentary Committee of the CEI Parliamentary Dimension under the title "Strengthening the local dimension of the Central European Initiative" took place in Trieste on 27-28 May at the premises of the Autonomous Region Friuli Venezia Giulia (ARFVG). It gathered parliamentary delegations of Croatia, Hungary Poland, Italy, the Czech Republic, Romania, Slovakia, Slovenia, and Ukraine.
While chairing the meeting, the President of the CEI Parliamentary Dimension and Head of the Italian Delegation to the CEI PD, Marco Maggioni stated that to his mind, "the CEI could get more attention from citizens and greater territorial rooting and visibility if it were able to develop an ever closer and more effective connection with the regional authorities, thus creating a privileged relationship with them where national states are not able to intervene".
The President of the ARFVG, Massimiliano Fedriga, reiterated the centrality of his region in the European scenario, and in particular with regard to relations with Central-eastern Europe.  "...a role which has historical roots confirmed by facts, such as the cooperation relations between the Port of Trieste and Hungary, demonstrating the vocation of the ARFVG as an international crossroads in the field of logistics in an ever more intermodal dimension".
"local and regional authorities represent the governance level closest to the citizens and could provide a significant contribution to the EU integration process", said CEI Secretary General Roberto Antonione.
Zoran Jovanovic, CEI Deputy Secretary General underlined in particular that "the CEI experience in promoting regional cooperation also at the level of local communities through its well-functioning funds and instruments such as the CEI Cooperation Fund, Know-how Exchange Programme, participation in EU programmes, could help us to further develop the role of local and regional authorities with a bottom-up approach and enhance the visibility of our Organisation".

Participants ended their meeting with the approval of the Final Document.
---
This event is organised within the CEI Parliamentary Dimension which along with the Governmental and the Business Dimensions, is positioned as one of the three pillars of the CEI.
The annual chairmanship of the Parliamentary Dimension rotates according to the annual CEI Presidency.