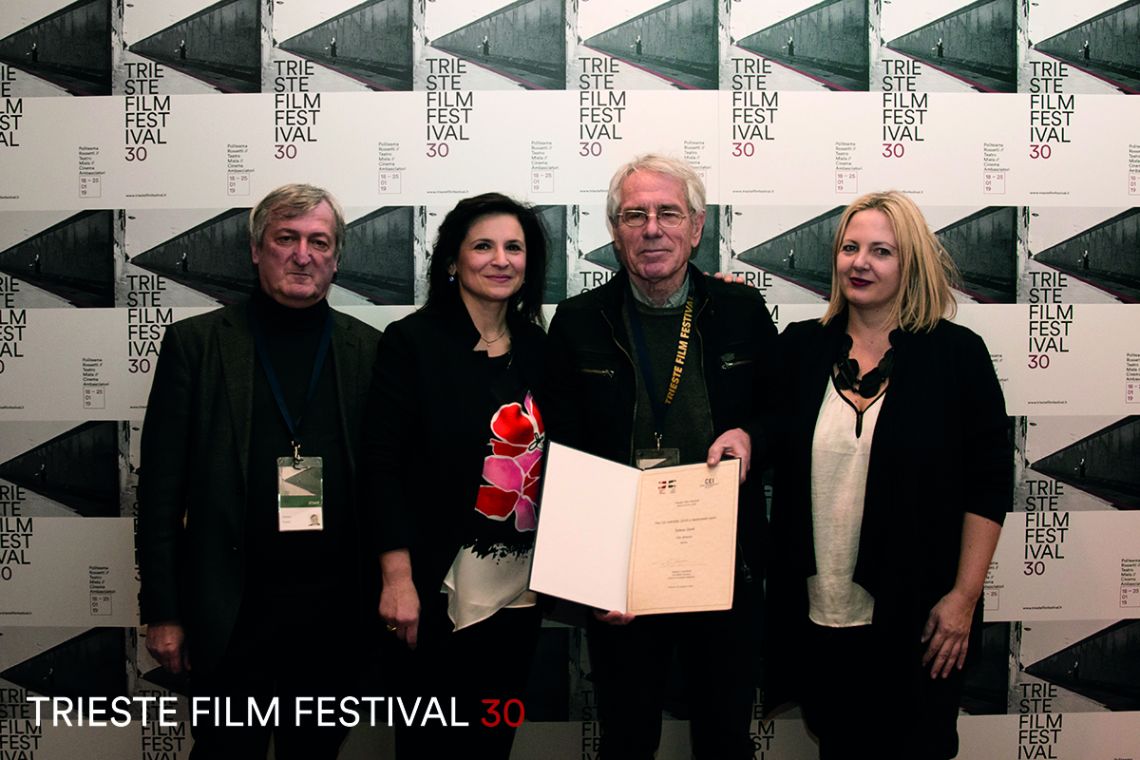 The CEI Award 2019 (3,000 EUR) at the Trieste Film Festival goes to the Serbian film director Želimir Žilnik "for his aesthetic and intellectual consistency that have made him a leading author of Yugoslavian cinema. From the 1960s he has experimented with new forms and languages. His most recent film on the one hand highlights today's marginalised groups and on the other the new fears of western societies" as stated by the jury. The awarding ceremony took place in Trieste at Teatro Rossetti on 19 January. 
At the Festival, Žilnik presented the film "The Most Beautiful Country of the World" which follows a group of young migrants in Vienna who break through the administrative labyrinths of checking and gaining status and residence. The film shows their anxieties, mutual encouragement and achievements - while they master a foreign language; they demonstrate skills in their professions, clarity and knowledge on entrance exams for schools and universities.
Želimir Žilnik, born in 1942, lives and works in Novi Sad, Serbia. He has written and directed numerous feature and documentary films that received awards at domestic and international film festivals. From the very beginning, his films focused on contemporary issues, featuring social, political and economic assessments of everyday life (A Newsreel on Village Youth in Winter (1967), Little Pioneers (1968), The Unemployed (1968), June Turmoil (1968), Black Film (1971), Uprising in Jazak (1972).
The CEI, through its Cooperation Fund, is one of the sponsors of the Trieste Film Festival, the most important Italian appointment with Central and Eastern European cinema.  Particularly, the CEI supports the Midpoint Feature Launch @ Eastweek, organised through a cooperation between the Trieste Film Festival and Midpoint, the international script and project development programme for emerging film professionals, based in Prague. Another CEI-supported event is the co-production forum "When East Meets West" that gathers funders, commissioning editors, sales agents, distributors and producers.