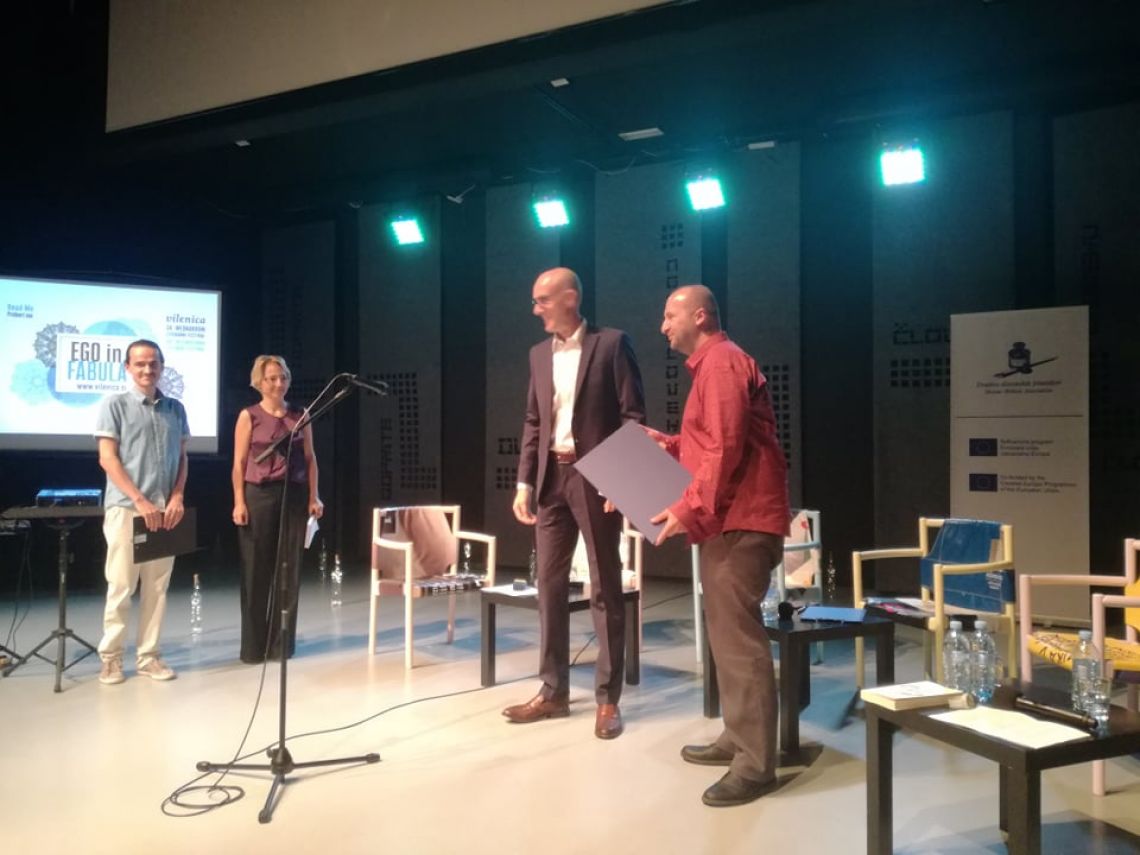 Ivan Shopov, born in 1987 in Skopje, North Macedonia, graduated from the "Blazhe Koneski" Faculty of Philology in Skopje, general and comparative literature section. He has published four books, that innovatively and skilfully move between poetry and prose, often combining lyricism with satire, namely, Азбука и залутани записи (An Alphabet and Notes Gone Astray, short stories, 2010), Меше на годината (Belly of the Year, poems in prose , 2012), антиразгледници од Скопје (Anti-Postcards from Skopje, short stories, 2017) and Хрониките на Арслан Новинарски (The Chronicles of Arslan Daily, satirical articles, 2018).

The CEI Fellowship will allow Shopov to finish his first novel, the working title of which is Panic at the Museum, in which he explores individual responsibility and collective madness, basing the text on Macedonian society (Skopje 2014 project) by combining satire, phantasy and humour, while touching on the matter of artistic integrity and the role of art in society, the artists' responsibility, the point of persisting with truth as a value when society itself is based on lies.
The CEI has been presenting the CEI Fellowship for Writers in Residence in collaboration with the Slovene Writers' Association, as part of the Vilenica International Literary Festival, since 2006. The Fellowship seeks to encourage cross-border cooperation and promotion in the field of literature for young writers from non-EU CEI Member States.  The Fellowship award of 5,000 EUR, is meant to be used for a three-month residency in any CEI Member State of the candidate's choice. During this period the author is expected to work on the project indicated in the application form.
The Fellowship 2019 was presented by CEI Deputy Secretary General, Zoran Jovanovic, during the awarding ceremony in Sežana at the Kosovel Cultural Centre on 13 September.
On 11 September, the CEI Roundtable "Ego in Fabula", supported by the CEI Cooperation Fund, was held in Ljubljana while on 10 September a literary evening took place held in Trieste, at the CEI HQ, with the participation of two Slovene authors, Jasmin B. Frelih and Ace Mermolja, moderated by Martin Lissiach.