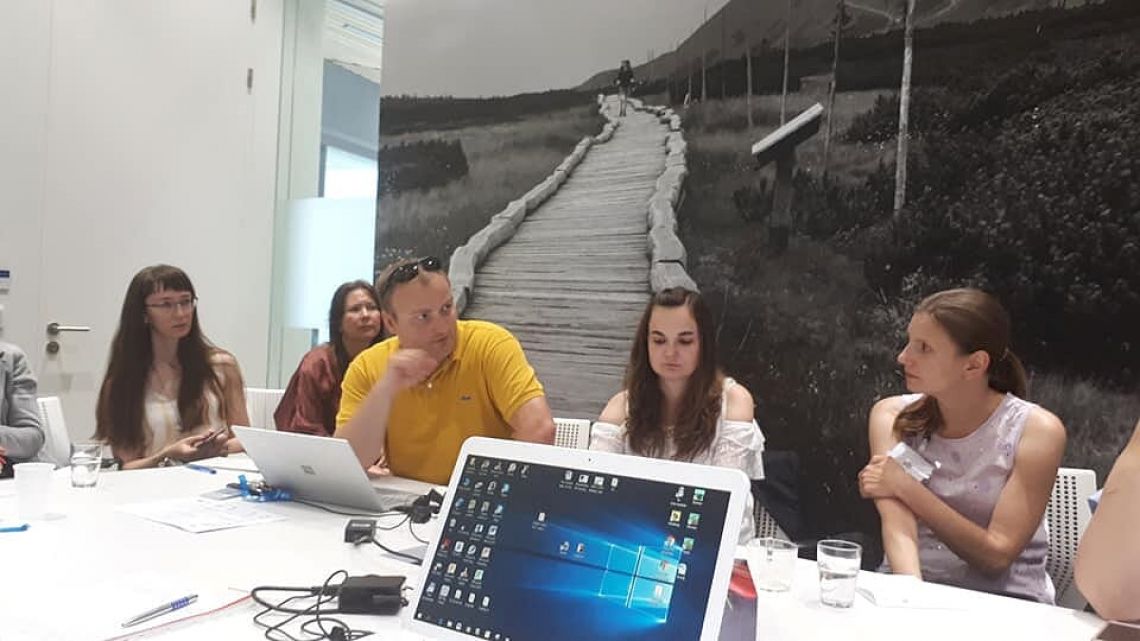 The 14th International Distance Education Conference (DisCo) was held in Prague on 20 – 21 June and organised by the Centre for Higher Education Studies and West Bohemia University at the premises of  Microsoft Prague. The event, supported through the CEI Cooperation Fund, gathered about 100 participants from 17 countries worldwide.
An interactive keynote presentation by Tom Wambeke, Chief of Learning Innovation from the International Learning Centre of International Labour Organization, Turin, Italy kicked off the gathering. His lecture A deep divide into the future: exploring e-learning scenarios using strategic foresight is available below. Additionally, during the first day of the workshop led by Yulii Grek-Krylova, participants had a chance to learn how to distinguish real images and videos from fake ones.

Participants also engaged in fruitful discussions during a workshop, organised by Microsoft, about Artificial Intelligence in Education, and a panel titled Digital videos in teacher education: a professional vision model and four training strategies presented by Maurizio Gentile, Associate Professor of Teaching Methods and Special Education at LUMSA University of Rome.