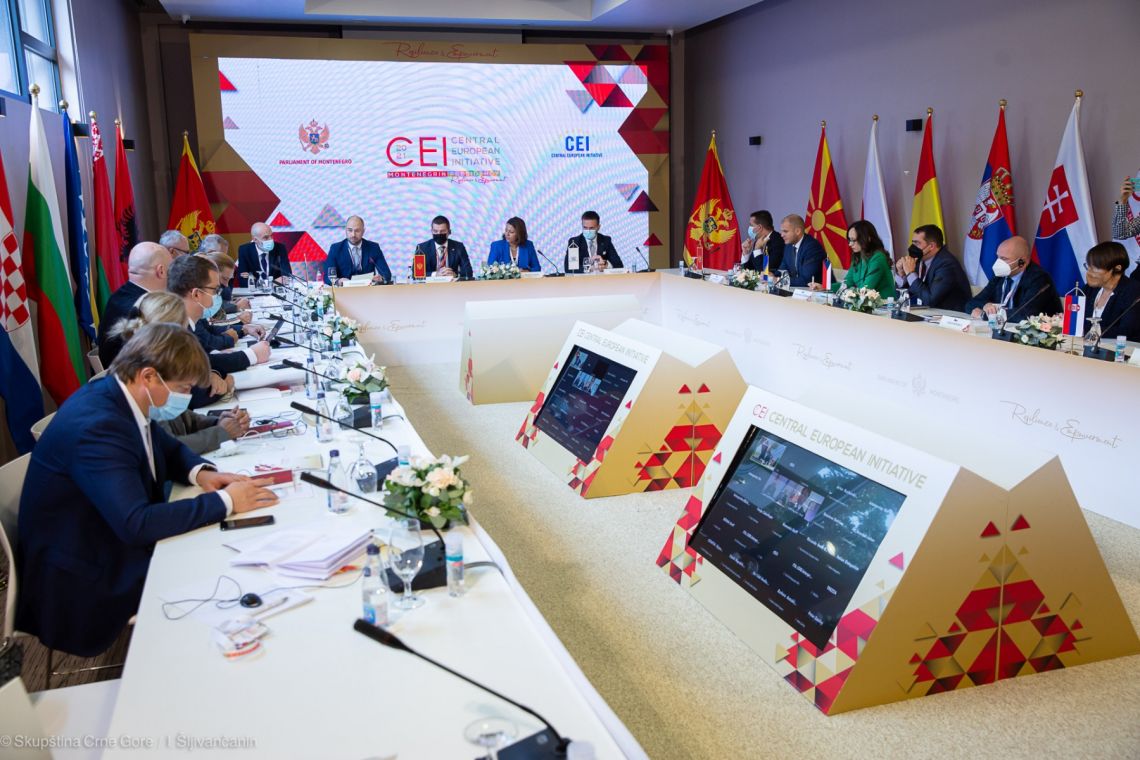 The meeting of the General Assembly of the CEI Parliamentary Dimension (CEI-PD) was held in a hybrid format (in person/online) in Herceg Novi on 15 October under the leadership of Ms. Tamara Vujovic, CEI PD President and Head of Montenegrin Delegation to the CEI-PD. 
CEI Deputy Secretary General Zoran Jovanovic - who took part in the meeting under the theme "Living with COVID 19. How to create resistant economic recovery during pandemic" - underlined that the CEI had contributed to countering the COVID 19 Pandemic by launching its extraordinary call for proposals immediately after its outbreak financing a significant number of projects in the health and business fields in all CEI member countries. 
The occasion witnessed the elaboration of a Final Declaration which stresses the importance of regional cooperation and outlines the conclusions of necessary actions to be taken in the CEI area,  e.g. expansion of economic and infrastructural inter-connectivity, especially in the transport and logistics sector; stronger CEI Business Dimension to promote trade and investment; removal of barriers to enable access of local micro and small enterprises to the market; simulate tourism businesses to increasing connections with local economy and producers; cooperation  for international travels and tourism. 
CEI DSG thanked the CEI-PD for contributing to the establishment of the CEI Local Dimension and announced that a Kick-off meeting of this new dimension would be hosted by the Union of Municipalities of Montenegro in Podgorica on 12 November. 
The participants also nominated the chairmanship of the general committees (political and home affairs; economic affairs; cultural affairs). 
For more info: jovanovic@cei.int; fabro@cei.int