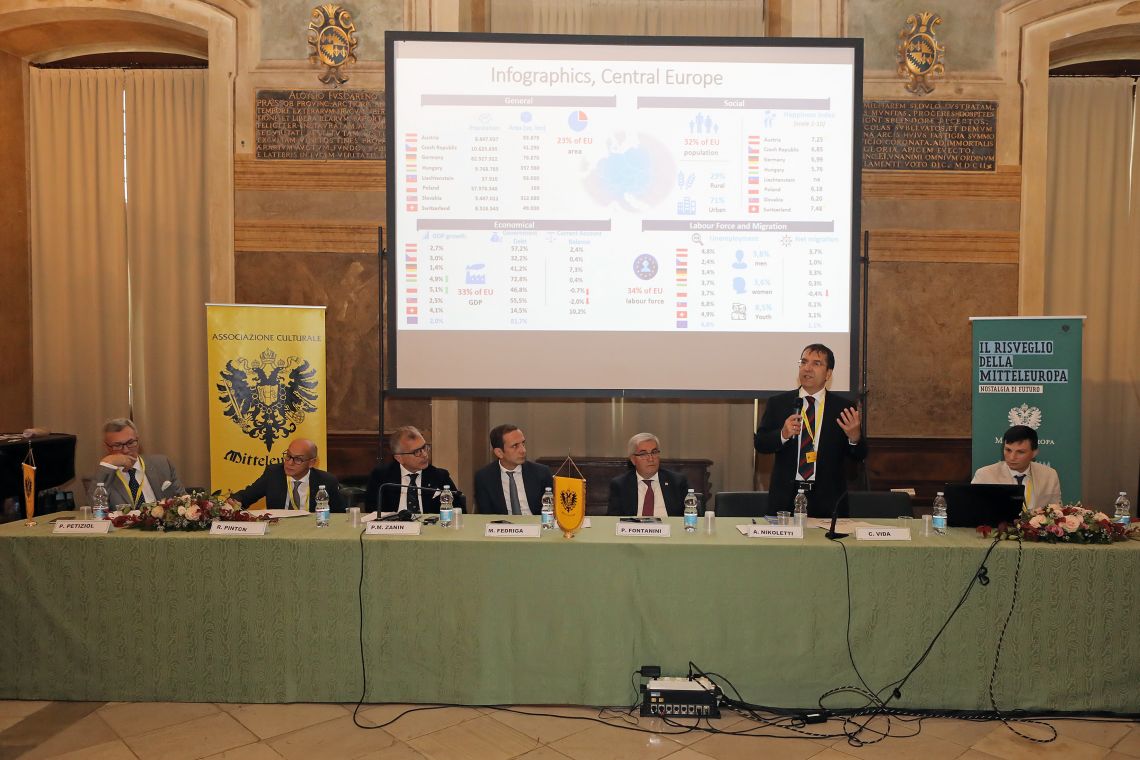 Under the title "1989-2019 the awakening of the Mitteleuropa, nostalgia for the future", the 15th edition of the Forum held on 18 October in Udine, witnessed the participation of diplomatic and institutional representatives from 14 Central and Eastern European and Balkan countries as well as of representatives from regional/local institutions and academia.
During the opening session ASG Nikoletti pointed out that "the solution for common challenges lies in joint cooperation within the region, more cohesion and understanding of mutual interests". Furthermore, he highlighted that "European politics is changing rapidly and Europe needs to become more agile to the new circumstances".
In addition, he stressed that the "EU should show concrete engagement in the Western Balkans because the European Family is not complete without this region".
The Forum, co-financed under the CEI Cooperation Fund, was organised around five panels, each with vivid disussions: a) Mitteleuropa 1989 - 2019 between past and future, b) Europe and Central Europe, Brussels and Visegrad, c) The Brussels Wall: an invisible curtain has fallen in Europe, d) Institutional, commercial, cultural, parallel diplomacy: an orchestra without leader, e) Western Balkans: always on the waiting list.
More info: fabro@cei.int