The CEI Cooperation Activities are projects of small scale and limited duration, which mainly take the form of seminars, workshops, short training courses or other kinds of meetings. They are financed out of the CEI Cooperation Fund to which all Member States contribute, through annual calls for proposals.
The CEI Cooperation Activities are organised by institutions of CEI Member States to implement the priorities set by the CEI Plan of Action 2018-2020.
Call 2019
Public and private institutions registered in a CEI Member State, as well as international and regional organisations, are invited to apply to the CEI Cooperation Fund for innovative actions favouring mobility and networking. Proposals need to focus on capacity building by transferring and sharing know-how, in particular from EU CEI Member States to non-EU CEI Member States.
The activities can take the form of conferences, seminars, workshops, and training courses.

Proposals are to be in line with the CEI Plan of Action 2018-2020 and meet the criteria comprehensively outlined in the Call for Proposals.

Deadline: Wednesday, 24 July 2019, 12 p.m. (midnight) CEST
Potential CEI contribution: up to 15.000 EUR
Mandatory implementation period: 1 January to 31 December 2020
 
For more information: applications.coopfund@cei.int
Contacts
CEI Cooperation Fund
Ms. Paola Plancher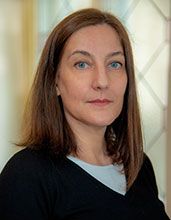 Senior Executive Officer