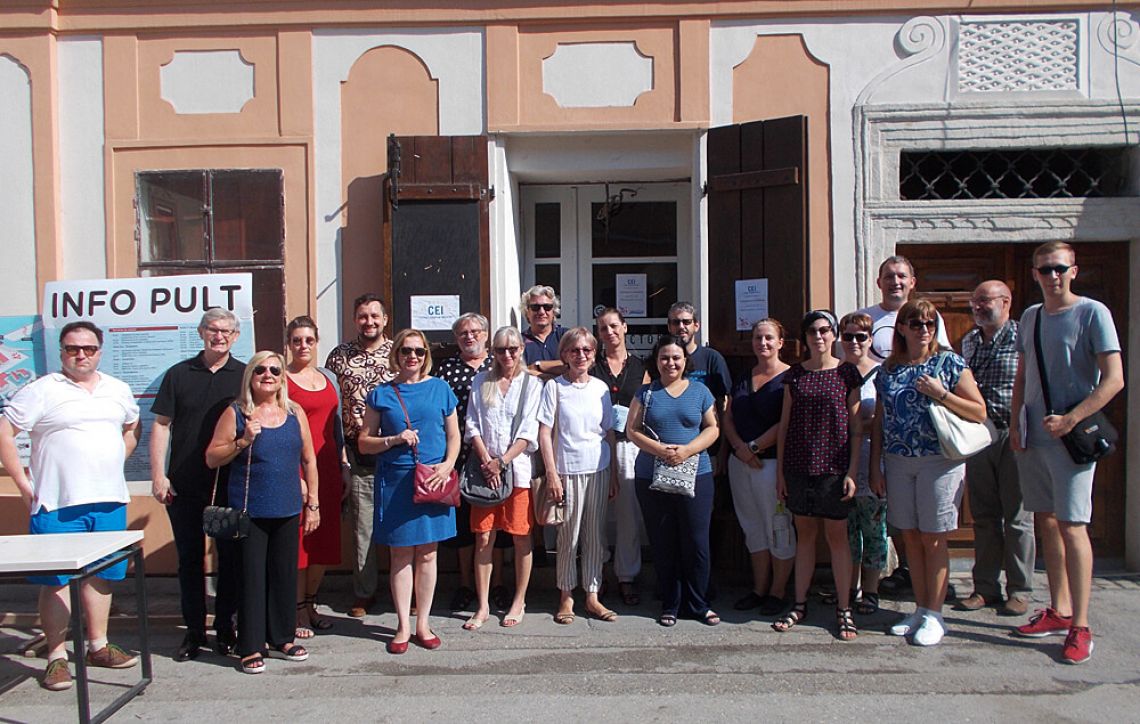 The three-day event on 29-31 August, supported through the CEI Cooperation Fund in Petrovaradin (Serbia), gathered international experts/professors/researchers in Central Europe who shared their know-how on the topic of preservation and sustainable management of architectural heritage.
All the fortresses that were the theme of the International conference "Fortresses of Tomorrow" had in common the fact that they are close to urban environment-cities and are a valuable cultural heritage that is attractive as a tourist offer. However, questions are being raised about how to find a balance between culture and entertainment, commercial and non-commercial content, among the demands of the conservatory for preservation and demand of citizens for public use of the area under protection.
The common position of the participants of the International event was that the only proper step for the improvement of the heritage – fortress, would be a well-elaborated management plan. The fortresses in Central Europe represent an authentic unit and should be presented as such in a new, unique network.
For more information: fabro@cei.int
Participants from CEI MS

Croatia (Tvrđa of Osijek), Italy (Palmanova Fortress), Czech Republic (Terezin Fortress, Josefov Fortress), Romania (Alba Iulia), Poland (Zamošć Fortress, Poznan Fortress) and Serbia (Petrovaradin Fortress), Ukraine (Brody Fortress, Lviv Fortress).