Statement by CEI Secretary General, Roberto Antonione
Building momentum for changing times
As I start my second mandate as Secretary General of the Central European Initiative, I am deeply honoured by the trust placed in me by the 17 Member States. Needless to say, the past year has brought about unprecedented challenges worldwide, and at the CEI, we have striven to align our priorities to the ongoing times as we are on the path to recover and rebuild.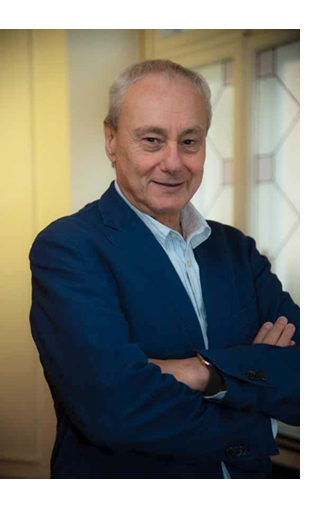 Cognizant of the urgent call from the CEI Heads of Government, we are committed to channeling our energies even more towards regional cooperation and European Integration as we envision a future characterised by unity, solidarity and recovery.
Time has shaped our identity and after over thirty years, the DNA of our organisation is today well ingrained and visible: we have promoted regional cooperation that has overcome borders and opened new spaces for collaboration and mutual support. We have done this by leveraging the instruments at our disposal and launching new ones.
As a large inter-governmental platform of countries in Central, Eastern and South-Eastern Europe, the CEI contributes to the implementation of the political mission shared by our Member States, supporting the process of European integration, while promoting regional initiatives and projects for sustainable development, with the exchange of experience from the EU CEI Member States to the non-EU CEI Member States at the centre of our attention.
More recently, at the onset of the pandemic, we have mobilised economic resources to provide tangible and rapid support in the areas of health, education and enterprises. Even in difficult circumstances, we were glad to witness the flourishing of cross-boundary partnerships and mutual learning initiatives among our beneficiaries. For us, this was the best token of solidarity among  countries.
Similarly, as an intergovernmental organisation with established partnerships at local, regional, and international level, we have joined the UN in promoting sustainable development by effectively addressing actions geared towards the SDGs' Decade of Action, in the framework of our Observer Status in the UN General Assembly. In this regard, lately we have supported young people across our region to become active citizens of change and innovation. Their brilliant ideas remind us that we owe them our trust and support as they are the undisputable actors who can lead us to a brighter future.
Hence, in the coming 3 years we will promote models for political and socioeconomic integration that are green, economically sustainable, and resilient, as well as inclusive, by expanding our activities in social sectors, through integrated solutions.
In particular, we will continue focusing on two pillars:
Fostering sustainable economies and raising climate awareness aimed at enhancing overall connectivity in the region and building climate resilience, while stimulating Green Growth.
Reducing inequalities and accelerating progress aimed at increasing the emphasis on social inclusion, thus promoting accountable institutions, citizens' rights and human development in line with the technological advancements, while building Just Societies.
As we are on a path to rebuild our societies, let's not forget the lessons learnt and reflect on how and what we can do better through stronger solidarity and a multilateral approach.