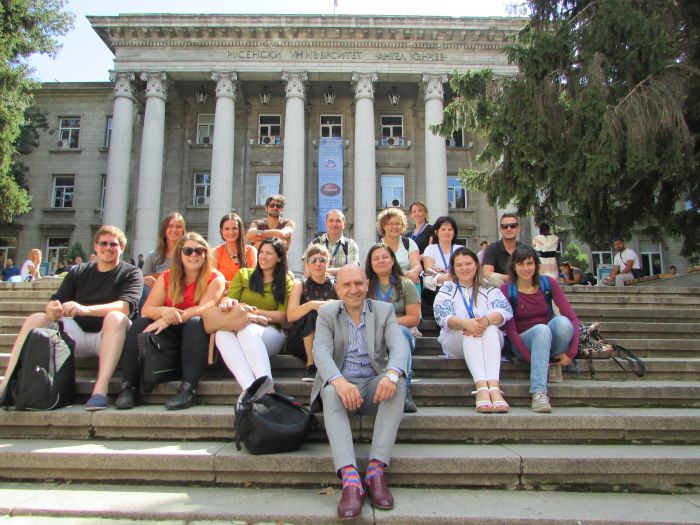 The fifth edition of the "Danube: Future Interdisciplinary School" took place at the University of Ruse, Bulgaria, between 9 and 16 September. Under the title "Project Management and Entrepreneurship for Sustainable Development of the Regions in the Danube River Basin", the event focused on the sustainable development of the Danube River Basin supported by topics such as project management for EU projects, entrepreneurship, innovations, economic development of the Danube Region, long-term socio-ecological changes, historical, social and metrical aspects of sustainability, key performance indicators and maturity of organisations, intercultural competence.
24 participants representing 13 Universities from 9 CEI countries both EU (Austria, Bulgaria, Croatia, Hungary, Italy and Romania) and non-EU countries (Albania, Bosnia and Herzegovina and Serbia) attended the event.
CEI representative Ugo Poli introduced the institution development through the years, the activities and opportunities, and the main topics of the strategy-setting meetings.
With the support of facilitators and experts of the school, the teams identified common ideas for a future project and wrote their draft project proposals. The group presentations were enhanced by the direct feedback from the International Jury and the fellow-participants.
This Danube School was co-funded by the CEI Cooperation Fund.