The Know-how Exchange Programme (KEP) is an instrument supporting projects and programmes focused on the transfer of know-how and best practices from EU to non-EU CEI Member States. It operates through annual calls for proposals.
Current Donors
Objectives
Strengthen economic and social advancement of the non-EU CEI Member States.
Help the recent EU members in their transformation from recipients to donors (emerging donors) of development assistance.
Promote principles of foreign development aid and support international collaboration among institutions in CEI member countries.
For further information: kep@cei.int
Contacts
Office for the CEI Fund at the EBRD
MS. Elisabetta Dovier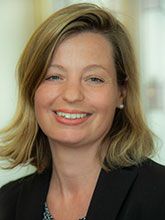 Programme Manager
Technical Cooperation, Know-how Exchange Programme