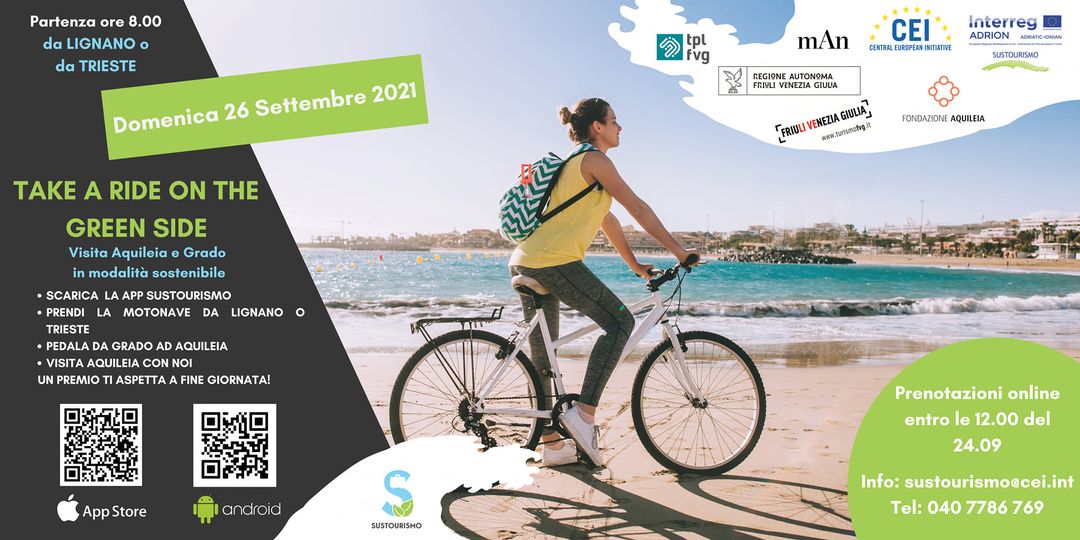 Want to enjoy a special day during your weekend in Friuli Venezia Giulia?
Take part in the Sustourismo sustainable summer contest on 26 September: a cycling tour to visit the regional cultural heritage of Grado and Aquileia!
- Download the Sustourismo App and register for the event – limited number of participants! 
- Grab your bike and get ready to discover exciting new tours and win exciting gifts of the #Sustourismo project 
For more information on the programme and contest regulation, check the following links!
 Programme and registration here
 Contest regulation here