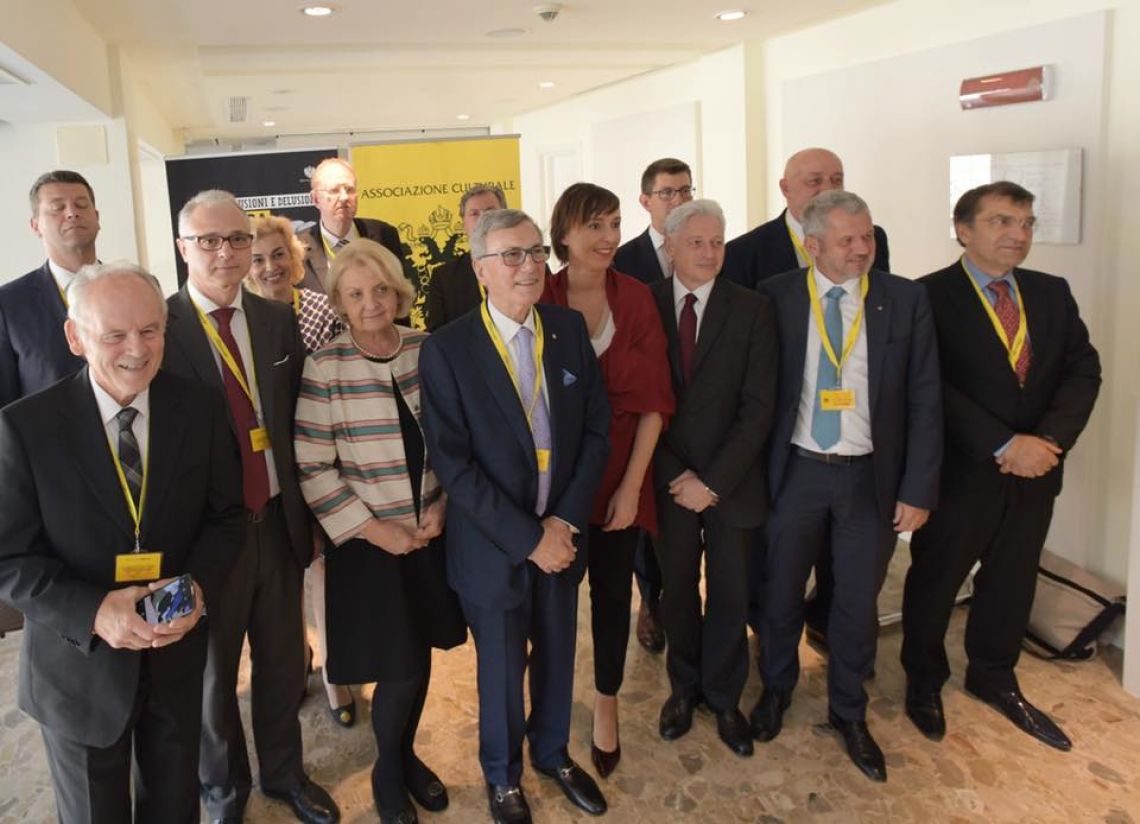 The International Forum, held in Udine, Italy on 19 October, provided a valuable platform for reflection and discussion among representatives from political, social, economic and cultural institutions as well as diplomats, politicians and academics from the countries of Central and Eastern Europe.

The Forum, under the title "The Betrayed Europe – Illusions and Disillusions", was organised by the Mitteleuropa Cultural Association, in cooperation with the Friuli Venezia Giulia Region and a consortium of public and private stakeholders.

The main topic focused on the present issues Europe is facing and the future perspectives, in the light of the values which had inspired the EU founding fathers and the current crisis.

Four specific panels offered the opportunity for lively debates: 1) Which Europe on 2019? Visions and hopes
2); How does Mitteleuropa consider Europe? Distrust, suspects, resistance; 3) Institutional diplomacy and cultural diplomacy: at the service of whom?; 4) Finance, Market, Euro, Revenue.
CEI Alternate Secretary General, Antal Nikoletti, welcomed the participants and had the chance to highlight some relevant CEI features, underlining the role the Organisation had played in promoting regional cooperation in Europe and in supporting its non-EU members in their path towards Europe.
Since its first edition in 2005, the Forum has represented an important meeting place for institutions and diplomacies of CEI member countries to get engaged in high-profile debates aimed at identifying common strategies and building effective networks for cooperation.
For more information: fabro@cei.int
This event is co-funded by the CEI Cooperation Fund.