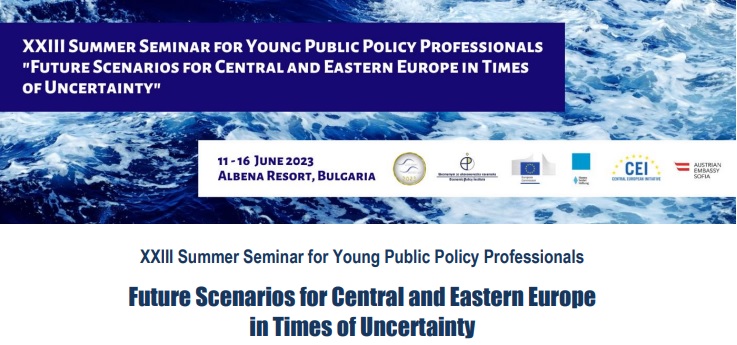 The seminar "Future Scenarios for Central and Eastern Europe in Times of Uncertainty" will gather representatives from state institutions and policy-oriented research centers. The event aims to serve as a platform (lectures, key notes, interactive group activities and informal networking) for expert discussions and exchange on some of the most pressing issues concerning the region of Central and Eastern Europe (CEE). Participants from EU member states and candidate countries will have the chance to exchange views and elaborate a strategic outlook for the development perspectives ahead of the economies and societies in CEE countries in times of uncertainty.
Speakers and lecturers in the forum are renowned experts with extensive experience and expertise from EU and national institutions, academia and research centers from Central and Eastern Europe.
Thematic panels with a focus on the European Union and the countries in Central and Eastern Europe as well as a specially designed series of scenario-building foresight sessions.