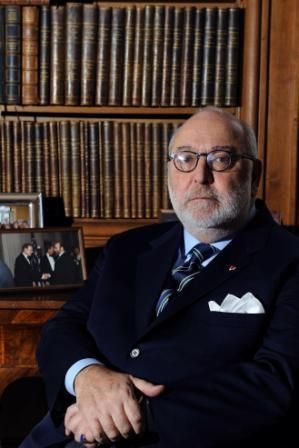 As Secretary General of the Central European Initiative (CEI), I am glad to welcome you to our website.
Our Organisation plays a key role in promoting regional cooperation for European integration. It also serves as a bridge between the Baltic, the Danube, the Alps, the Adriatic and the Black Sea regions - thus connecting the macro-regions of Europe - and shares the values of the European Union and the United Nations.
 
These are decisive times for the advancement of European and Euro-Atlantic integration and the role of regional cooperation is of the utmost importance in view of fostering reconciliation, dialogue, stability and prosperity. The CEI is fully committed to contributing to this process.
 
We also have a strong record of achievements through our project-oriented approach. Indeed, we promote a number of high-quality, result-oriented projects, through various funds and instruments as well as through the participation in EU-funded projects, thus attracting additional resources to complement our own means. This gives us a comparative advantage and added value for achieving our mission.
 
I also wish to emphasise our partnership with the European Bank for Reconstruction and Development (EBRD), which highly expands the impact of CEI activities in the region. The CEI Fund at the EBRD, entirely financed by Italy, represents one of our pillars and has brought about very concrete results in terms of investments in our Member States.
 
For the times ahead, I will be personally engaged in facing the future challenges of our Organisation in order to enhance multilateral political dialogue and cooperation for the benefit of our Member States. In this endeavour, the CEI Secretariat in Trieste will continue to assure its major support in order to contribute to the overall success and visibility of our Organisation.
 
 
Ambassador Giovanni Caracciolo di Vietri
CEI Secretary General