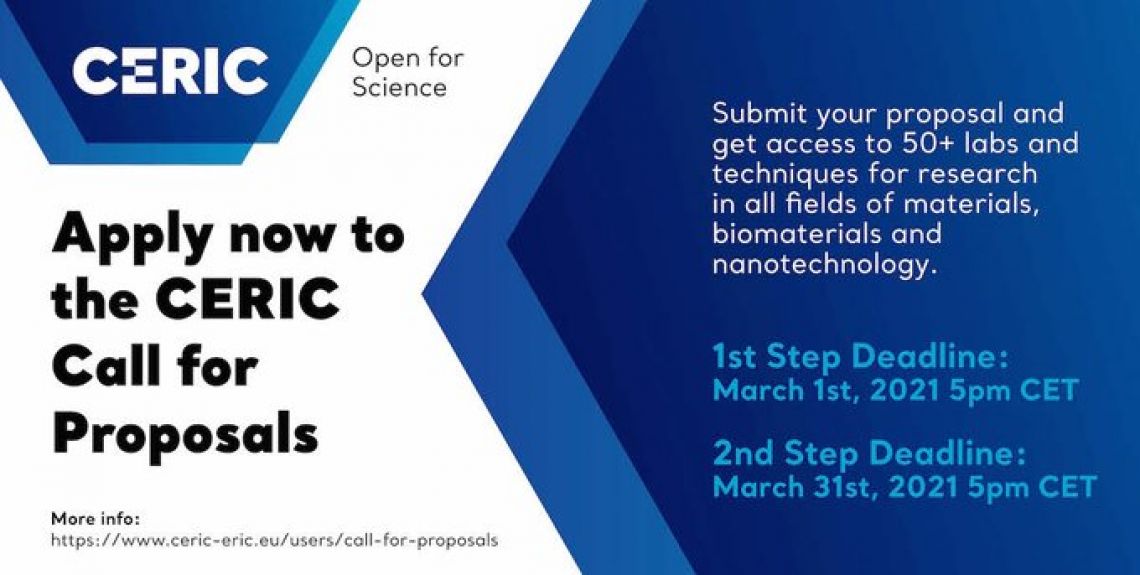 The Central European Research Infrastructure Consortium, CERIC-ERIC is calling for proposals for coordinated access to more than 50 instruments and support laboratories for research in all fields of materials, biomaterials, and nanotechnology. In addition to the possibility to access several instruments through a single application, support for mobility is also offered.
To apply to the call, use the link "Submit a new CERIC proposal" in the VUO (https://vuo.elettra.trieste.it/) 
Due to the COVID-19 emergency and according to the local evolution of the pandemic, some of the CERIC facilities may propose to perform measurements remotely, through sample mailing. It will be possible to express your availability for remote measurements in the proposal submission form.
DEADLINES:
1 March 2021 at 17:00 CET, to have a pre-evaluation and the possibility to improve your proposal;
31 March 2021 at 17:00 CET (final submission), recommended only for users who are experts in all the requested techniques.