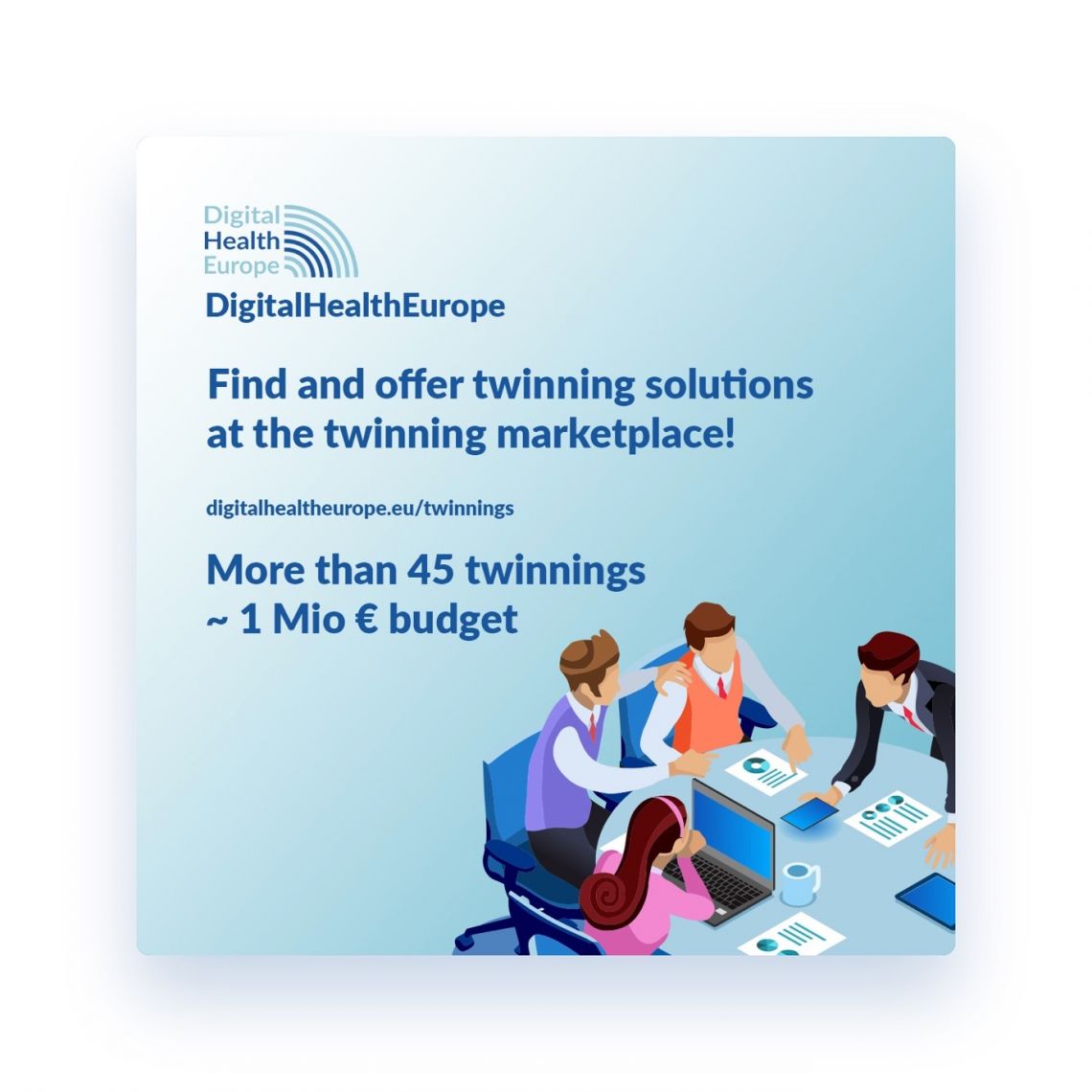 The CEI is glad to announce  - as part of the EU-funded DigitalHealthEurope (DHE) project team - that the Call for Twinnings is officially open. 
The DHE_2020 twinning scheme is funding more than 45 twinnings with an overall 1 million EUR to interested organisations committed to scaling up digital health and care!
Participation in the twinnings is open to regional government bodies, health and care providers, or organisations that have an established contractual or other legal link to those bodies/providers. (Examples include having signed a multi-annual contract agreement or working as part of a formalised "quadruple helix" approach.)
The Call with rules, conditions, and application process is available here.
SEE ALSO: DigitalHealthEurope Call for Twinnings Webinar held on 25 June 2019.
Deadline:  7 August 2019.
More info

Digital Health Europe is funded under the Horizon 2020 Programme and aims at supporting large-scale deployment of digital solutions for person-centered integrated care. This will be achieved by identifying, analysing and facilitating the replication of impactful best practices, twining schemes and mobilisation of stakeholders, thanks to the consortium's exceptional expertise.

The project will facilitate the forming of collaboration platforms on key aspects of the digital transformation of health and care priorities of the Digital Single Market. Partners have engaged to work on several Digital Transformation of Health and Care priorities, starting from the citizens secure access to European Health Records and sharing their health data, better data to advance research, improvement of digital tools for citizen empowerment and person-centred integrated care interaction between patients and healthcare providers.