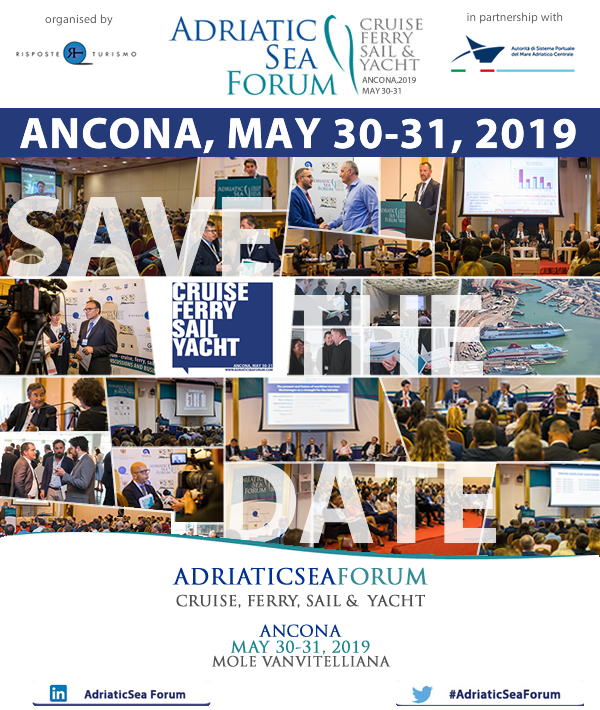 The CEI-Executive Secretariat is glad to inform all its stakeholders operating in the field of waterborne transport, that the fourth edition of the Adriatic Sea Forum - cruise, ferry, sail & yacht - is taking place on 30 and 31 May 2019 in Ancona, at Mole Vanvitelliana.
The two-day gathering dedicated to maritime tourism and its relevance in the Adriatic area, represents an opportunity intended for those operating in different capacities and sectors related to cruises, ferries, sails and yachts, operators that have their areas of activity in the Adriatic.
It is the first event ever bringing together, various alternatives for passengers' transport and tourism by sea, involving professionals, entrepreneurs, public administrators, and researchers that identify their own areas of interest and operation as belonging to these sectors.