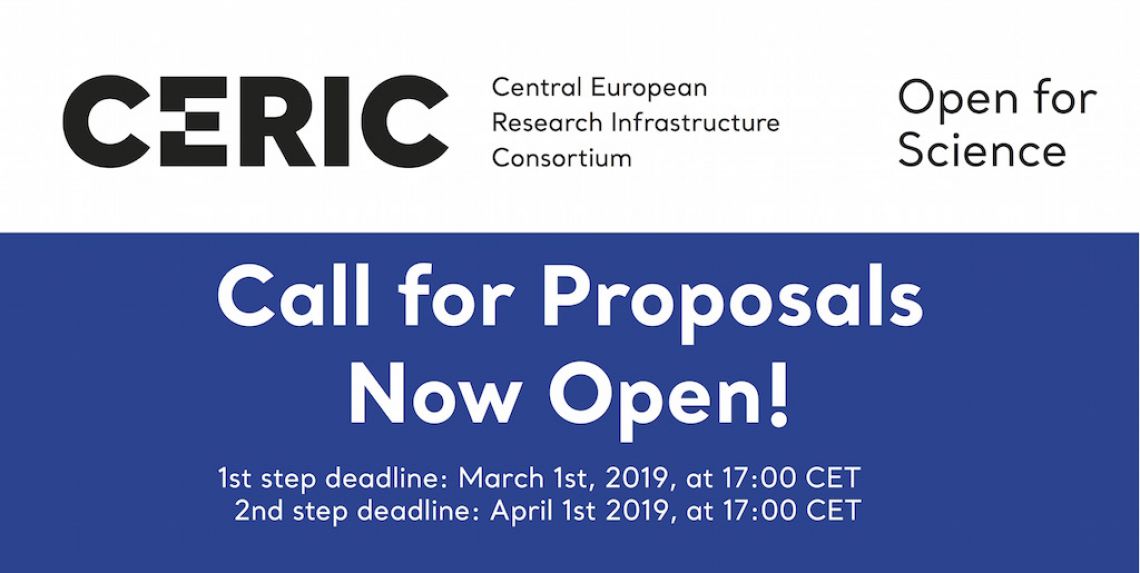 In the framework of the long-standing cooperation between the CEI-Executive Secretariat and the Central European Research Infrastructure Consortium (CERIC-ERIC), the CEI is glad to announce the launch of the new call for the proposals
for access to integrated multidisciplinary facilities for Materials and Biomaterials.
CERIC-ERIC offers access to more than 50 complementary instruments and two support laboratories, for multidisciplinary research in all fields of materials science and nanotechnology.
Researchers from all over the world can apply for access free of charge, upon the condition that results are published and CERIC acknowledged.
In addition to the access to the instruments and labs, CERIC offers support for mobility and open access publications, and more.
Two deadlines in this call:
1 March, 5 pm CET, to have a pre-evaluation and the possibility to improve your proposal.

1 April, 5 pm CET, recommended only for expert users of all the techniques requested.