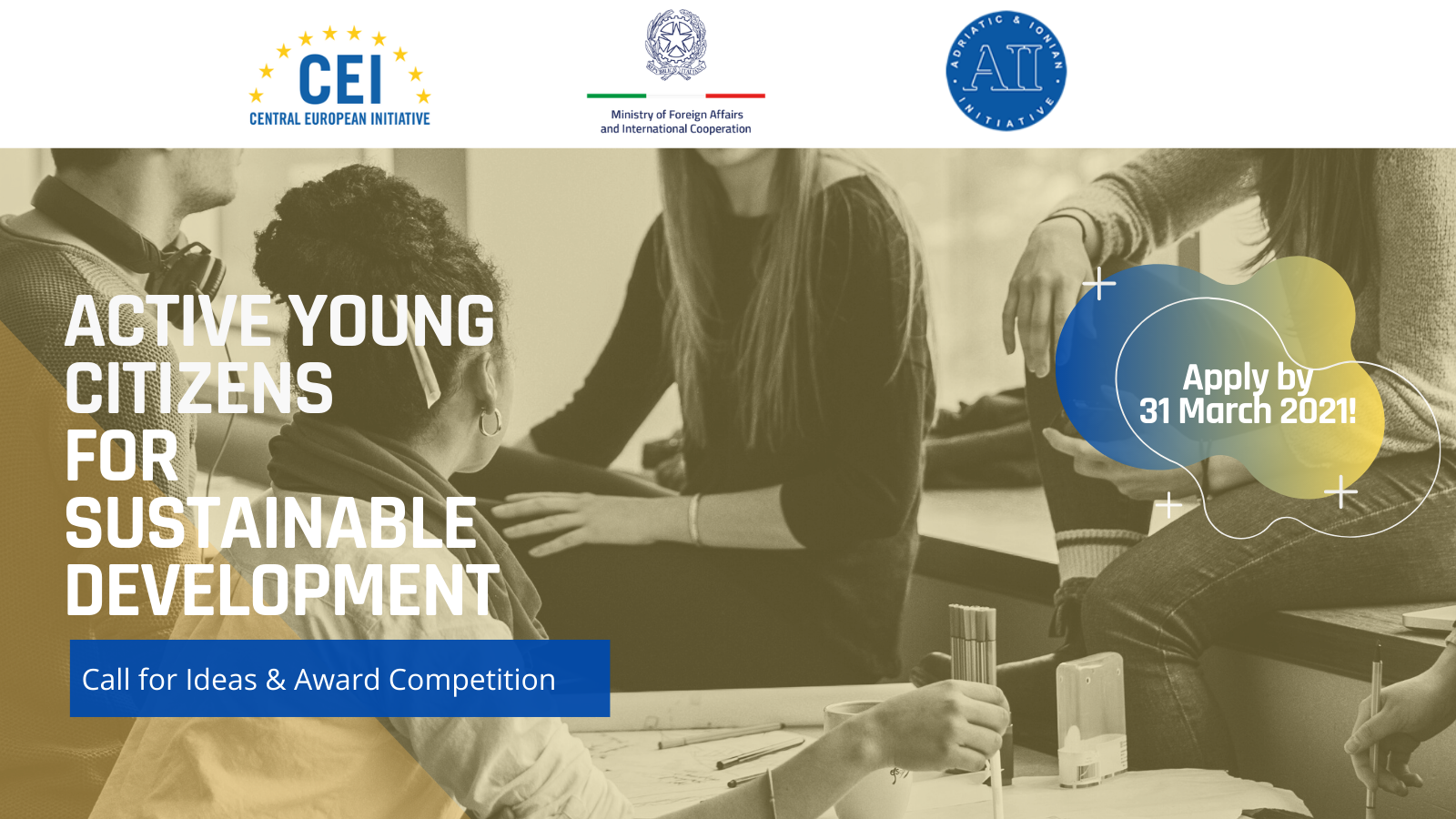 The CEI – Executive Secretariat is proud to announce that following a rigorous review and objective assessment of 70 applications received, the Evaluation Committee has reached a decision:

The three Winners of the 2021 prizes for the best Ideas Development submitted within the Initiative "Active Young Citizens for Sustainable Development in CEI and AII Areas" were announced online during the Award Ceremony hosted at the Italian Ministry of Foreign Affairs on Wednesday, 19 May.
The organisers recognised the remarkable proposals of three high schools, in Albania, Croatia and Hungary: The Ibrahim Kodra school in Durres with "Less hazardous waste in the city, more food and clean water on the tables of the poor and more ways to fight poverty"; Gimnazija Pula school in Croatia with "Plastic scholastic: towards better education and innovation on environmental sustainability", as well as Eőtvős Jόzsef secondary school in Budapest, with "Green soap movement".   The prize will be utilised either for the implementation of the idea itself or for other institutional purposes of the schools, contributing to the UN 2030 Agenda and its SDGs.
The  winners from the schools in the Friuli Venezia Giulia Region and the City of Trieste:
The 'Robotic in action to preserve our lagoon ecosystem!' from the Enrico Mattei State Institute of Higher Education in Latisana-Lignano Sabbiadoro (selected as the best in the FVG Region)
'The ponds reflect the sky - The Karst ponds, witnesses of a community's history, safeguard for the biodiversity, keepers of rainwater' from the Liceo classico e linguistico Petrarca of Trieste (selected as the best presented by the Trieste high schools).
More info: applications@cei.int
---
Have a look at the Info Video below to inspire your ideas!