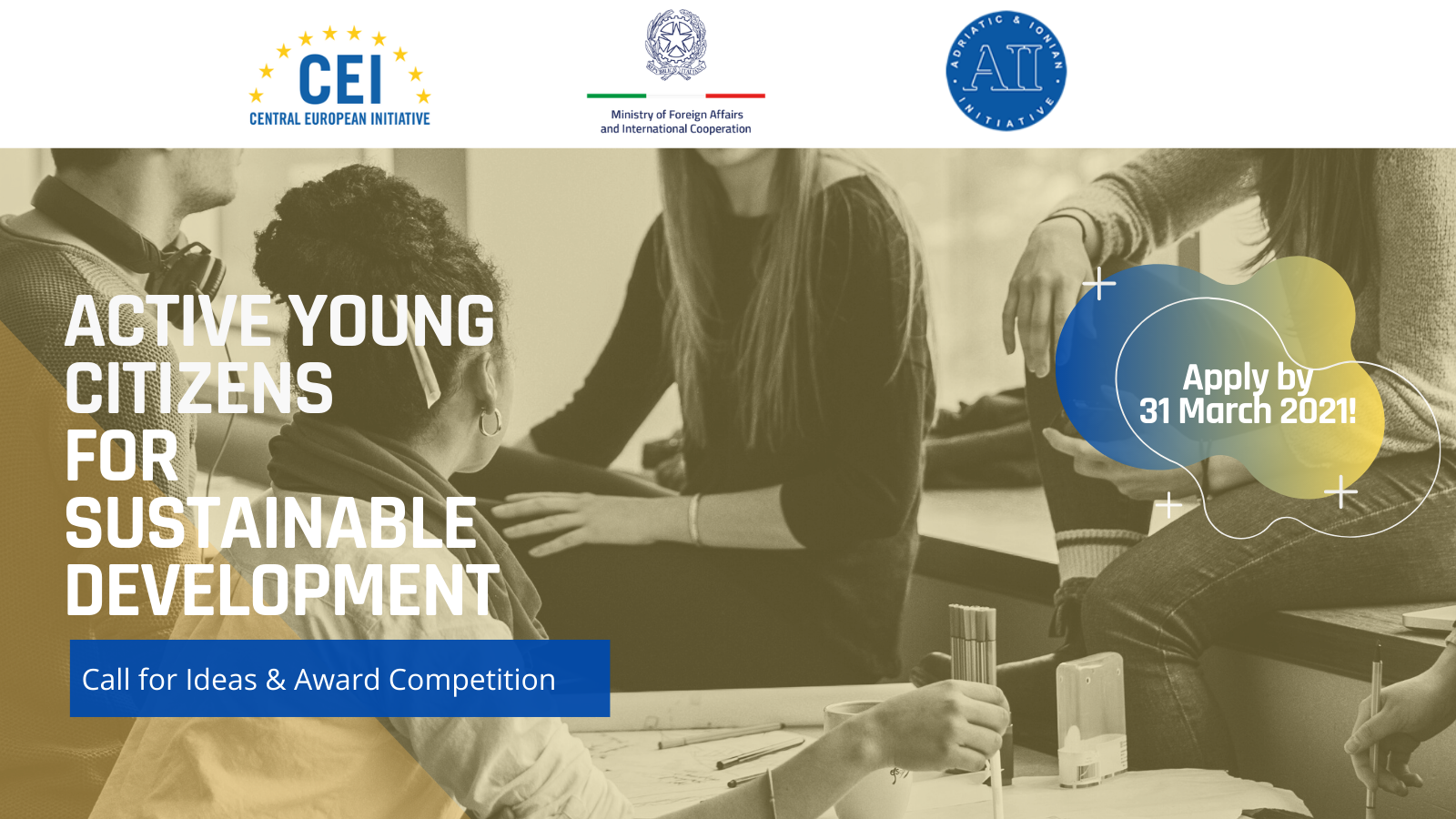 The CEI – Executive Secretariat is proud to announce that following a rigorous review and objective assessment of 70 applications received, the Evaluation Committee has reached a decision.

The three Winners of the 2021 prizes for the best Ideas Development submitted within the Initiative "Active young Citizens for Sustainable Development in CEI and AII Areas" will be announced online during the Award Ceremony hosted at the Italian Ministry of Foreign Affairs on Wednesday, 19 May at 10:00 am.
The second Award Ceremony for the winners from the schools in the Friuli Venezia Giulia Region and the City of Trieste will follow soon.
All the invited schools will briefly receive the official invitation and the Programme.
More info: applications@cei.int
---
Have a look at the Info Video below to inspire your ideas!