ANSA news
Steinmeier, NATO exercise in Eastern Europe is "warlike"
Sat, 18/06/2016 - 11:09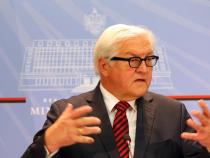 (ANSA) - ROME - German Foreign Minister, Frank-Walter Steinmeier, has criticized the NATO military excercise in Eastern Europe, accusing the Alliance of being ''warlike''. Steinmeier says that the extensive maneuvers launched by NATO are counterproductive to regional security and could inflame tensions with Russia. Therefore, he calls on the Alliance to develop more dialogue and cooperation with Moscow. On June 7, Nato launched a Russian simulated attack on Poland. The exercises are designed to test Nato's ability to respond to threats and are held every two years. But Russia has repeatedly said that troops deployed so close to its borders are a threat to its security. (ANSA).